Parent Forum
Welcome to Annie Fox's Parent Forum — online education and support for parents raising tweens and teens. At times, your job is the toughest in the world. That's true, in part, because your daughters and sons may be pushing back hard, trying to convince you that they've got it all figured out. They don't. Not yet. Your 21st century teens still need you. To lead them effectively, you need 21st century parenting skills.
So read my blog, and Q & A from other parents, check out my Parenting Tips and my essays. Have a listen to my new podcast series "Family Confidential: Secrets of Successful Parenting" where I interview authors of exciting new parenting books. Or send me a question. You'll get straightforward advice that you can use immediately to create healthier relationships in your family. That's going to translate into more trust, respect, honesty, and open communication at home. Sounds like something we'd all like more of, right?
May 18, 2013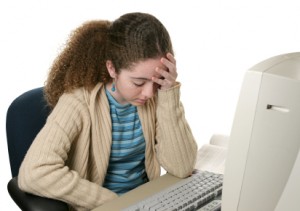 I originally wrote a version of this article for TakePart.com where I've contributed education posts. Check out the rest of my articles there.
My email from teens lessens on weekends. This may seem counter-intuitive since kids have more time to connect with friends. But school is where most of the social garbage gets dumped and spread around.
If you read your teen's texts (I don't recommend this unless you've got real cause for snooping. If not, please respect healthy boundaries.) you'll mostly find innocuous blips of conversation. But sometimes your child's circle of friends—and frenemies—can be intentionally cruel and toxic. That's when parents need to be aware of what's happening. Our job is to to help kids manage their intense emotions while teaching them appropriate ways to respond to friends who aren't acting like friends.
Of course, many teens aren't fans of sharing friendship issues with parents. They assume adult involvement will cause loss of computer and phone access. Or parents' stepping in will just make things worse. Sometimes those fears are well placed, especially when adults don't act responsibly. That's why it's important to know when and how to help a child who's being harassed.
More: A Bully's Paradise: Hidden Halls, Dark Corners and No Supervision More »