Hi there… How's it going? Probably not all that great or you wouldn't be here looking for help. No worries. Teens have been emailing me since 1997 because I give good advice. If you've got a problem with friends, so-called friends, a bf/gf, a parent, or anything else… email me. I can help you sort out your feelings. No matter what's going on, you always have choices. And choices matter because sometimes the stuff we do to "fix" a problem only makes things worse. You don't want to go there. Instead, let me help you figure out your next best move

In friendship,
Terra (aka Annie Fox)
"My brother and stepbrother aren't nice to me."

"I just found out that my mom smokes!"

Hey Terra,

I am in a blended family with 7 kids. The two oldest ones are very good friends. The next two oldest are very good friends. The last two are my brother and step brother, both are 13, and they are extremely best friends. That leaves me no one. All of the older ones live by themselves or with roommates. So I live with the two 13-year-olds. My stepbrother is the leader and my brother is the follower. If my stepbrother is mad at me, then my brother will be mad at me too. Also, if my brother isn't home and it's just me and my stepbrother that will be practically the only time he will have a...

Hey Terra,

My mother smokes and she hasn't told me. I found out and it hurts that she didn't trust me enough to tell me. I am 12, and have no desire to smoke or anything like that, but for some reason she doesn't trust me. She doesn't know I know, but I want to tell her I do. What should I do?

Freakin' Out

Read Terra's Answer »
Read Terra's Answer »
June 10, 2015
As part of my ongoing series of Q&A from my email, today I'm bringing you a question from a 7th grader. Even if the situation he's in is not something your child is dealing with, it's helpful to be reminded how sensitive kids are. They notice everything and when they're too scared to let us in on their worries, they suffer in silence. On the other hand, when we sharpen our radar we're better able to notice when they might be upset. That's when we need to step up and encourage them to open up.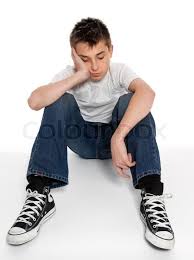 I don't know who to talk to about this.
Today's question: I'm 12 and my parents are divorced. Me and my little sister live with my mom. Today when I got home I saw this guy with his arm around my mom. I felt annoyed. I didn't know what to say. When they left together my mom said she was going to work. I felt like a nobody. I wont tell her I know but, I wanna feel better.
–Lost and Confused
Dear Lost and Confused,
This is a tough one. It can be really awkward when you see one of your parents with someone else. I don't know how long your parents have been divorced or if either Mom or Dad has dated before, but this is probably something you are going to have to get used to. Your Mom loves you and your sister very much. That hasn't changed. But she is not married and she has the right to date. Please reconsider talking to her about it. It would be a smart move on your part. You might say something like this: "Mom, the other day when I saw you with that guy, I felt uncomfortable. More »