Hi there… How's it going? Probably not all that great or you wouldn't be here looking for help. No worries. Teens have been emailing me since 1997 because I give good advice. If you've got a problem with friends, so-called friends, a bf/gf, a parent, or anything else… email me. I can help you sort out your feelings. No matter what's going on, you always have choices. And choices matter because sometimes the stuff we do to "fix" a problem only makes things worse. You don't want to go there. Instead, let me help you figure out your next best move

In friendship,
Terra (aka Annie Fox)
"My obnoxious neighbor thinks he's my friend!"

"I keep telling him that he can't control my life."

Hey Terra,

I have a really obnoxious neighbor who bugs me every day and invites himself over constantly. He will even stand outside our house until I get home. Now he goes to the same school as me and he won't leave me alone. He thinks I'm his friend, but I don't think the same. I want him to stop bugging me, but I don't want to crush him. What should I do?

Wanting Peace

Hey Terra,

My ex boyfriend, who I dumped three months ago, says that I can't hook up with anyone. I keep telling him that he can't control my life but he begs to differ. I hate his guts but he keeps saying, "I love you so much! When we get married..." or he even touches my stomach and says, "Someday my child's gonna be in there" and it's been freaking me out! I'm tired of him being obsessed over me when I continuously tell him to find another girl!

When we were in the relationship, he kept comparing me to his ex girlfriends and telling me how much better they were! He also gave me insults instead of...

Read Terra's Answer »
Read Terra's Answer »
October 10, 2017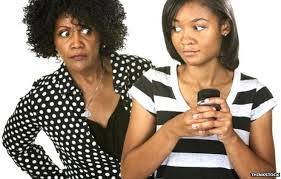 'Mo-om, can I have a little privacy please??"
The most effective tool in a parent's arsenal just may be a clear memory of what it was like to be a kid. This is especially true if yours are 11-17. Most of what frustrates and infuriates our tweens and teens is probably the same stuff that drove us nuts when our parents did it. Like invading our privacy, for example.
A kid's need for privacy grows with the child. When it comes to teens, privacy is essential. They equate it to becoming more independent, managing their relationships, and taking care of their own business as much as they can.
Self-respecting teens (ones who think for themselves and resist blind compliance) will push back hard against rules that infringe on their privacy and independence. I'm not implying that "good" parents must dispense with all rules for teens and let them do whatever. Hell no! I'm just pointing out a simple fact: If you want to raise kids who know how to problem-solve and use good judgment when you're not around, then bring your teens into all discussions about rules. Shutting down their questions with "Because I said so" is likely to encourage kids to break rules and lie about it.
Today's email comes from a 15-year-old who is having a hard time understanding some recently imposed parental rules. She's also having a hard time getting her parents to discuss it with her. More »