Hi there… How's it going? Probably not all that great or you wouldn't be here looking for help. No worries. Teens have been emailing me since 1997 because I give good advice. If you've got a problem with friends, so-called friends, a bf/gf, a parent, or anything else… email me. I can help you sort out your feelings. No matter what's going on, you always have choices. And choices matter because sometimes the stuff we do to "fix" a problem only makes things worse. You don't want to go there. Instead, let me help you figure out your next best move

In friendship,
Terra (aka Annie Fox)
October 29, 2014
I met
Beth Engleman
(
@Momonastring
) back in 2002 when we worked together on a project at
LeapFrog
. Smart woman. Quick to smile. Liked her immediately. Twelve years later she's rocking it out at
MommyOnAShoeString.com
.
Last Friday Beth kindly hosted a stop on The Girls' Q&A Book on Friendship blog tour and challenged me with sticky questions from 4th-7th graders. This one touched my heart: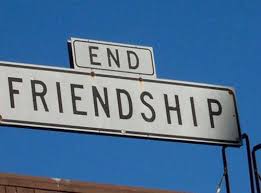 Is this really the end?
M: I am in 5th grade and my best friend since 1st grade is now hanging out with a new girl who moved to our school this year. They often don't include me. What should I do to get my BFF back?
Annie: It can be very upsetting when someone you were once so close to now acts like the friendship isn't important. It can be disappointing and confusing when a friend doesn't treat you with the care and respect you deserve. It can also hurt when someone "new" shows up and seems to be taking your place in your friend's heart. More »

From Terra's Inbox
"What's the purpose of life?"

"My step-sister really hurts my feelings."

Hey Terra,

I suppose if I at least knew the purpose of my life, I could at least know why I do some of the things I do. Why I go through the mindless routine and monotony of life day after day after endless day.

You know, I look out of this window every day, and I see these people. Moving! Meandering around. Almost without purpose it seems. Are we all the same? Am I like them? Surely I look up when I walk, not at the ground like everyone else? When you spend your life looking at your feet, you eventually forget to look up, and you miss seeing the Craziness all around you. Look at these cities we...

Hey Terra,

I just had a fight with my step-sister. She really hurts my feelings sometimes. She says I'm fat and stupid. Whenever I think of it it makes me cry.

Unappreciated

Read Terra's Answer »
Read Terra's Answer »