Hi there… How's it going? Probably not all that great or you wouldn't be here looking for help. Well, you've come to the right place. Teens have been writing to me since 1997 because they know I give good advice. If you've got a problem with friends, so-called friends, a bf/gf, a parent, or anything else that's confusing… email me. I can help you sort out your feelings. No matter what's going on, you always have choices. Some choices make things worse. You don't want to go there. Instead, let me help you figure out your next best move.

In friendship,
Terra (aka Annie Fox)
April 15, 2013
This morning's email brought some of the usual questions from TeenWorld:
How do I stop being shy so I can make more friends?

Should I tell me bff that I kissed her bf?

My friend can be kinda mean, but my life wouldn't be the same with out her. What should I do?

My parents accuse me of smoking and doing drugs. I don't! How can I get them to trust me?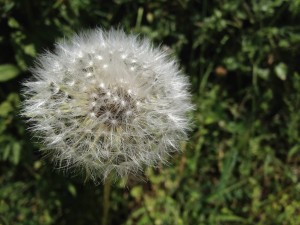 And then there was this one. Even though I've heard it before, somehow it felt new. I responded right away, but if that's all I did only one girl would see it. For something this important I decided to go bigger.
Girls, have a read. So when it comes to self-respect, relationships and sex, we can get clear on a few basics. If you're a mom with a girl of your own, you should read it too. (Just don't go nuts and accuse your daughter of anything! Not helpful for keeping open the portals of trust and communication.) And if you're a teen guy or a dad, probably a good idea for you to read it too. Then you can think (and maybe even talk) about respect and relationships and the god's honest truth that girls and guys don't typically share a common perspective on sex and what it means.
Hey Terra,

A lot of my friends have lost their virginity and I really want to lose it and get it over and done with. This guy that I've known for ages but haven't seen for a while wants me to come over tomorrow have sex with him. I want to, but I don't know what the consequences are. More »

From Terra's Inbox
"I'm only 12 and I weigh 180 pounds."

Hey Terra,

I am in the 7th grade and I think I am fat. I mean like really. And I know about the eating disorders and stuff like that and would never do something like that. But I mean I would like to go on a diet or something but I don't really want to talk to my mom about it (or my dad). Every time we (me and my mom) go shopping I mean like I will try stuff on and it won't fit and she will say it is just the shirt or just the pants and it's not me. But I know it is. I mean I weigh 180 and I am 12. Should I talk to my mom? What should I do?

Pink Panther

"Me and my mom have our days."

Hey Terra,

I have an alright relationship with my mom. We have our days, though, as anyone does. When we do have one of our days, she doesn't listen to what I have to say. I've talked to her plenty of times about this, but I don't know how to get her to agree. Do you have any suggestions?

Parentally Controlled

Read Terra's Answer »
Read Terra's Answer »