Hi there… How's it going? Probably not all that great or you wouldn't be here looking for help. No worries. Teens have been emailing me since 1997 because I give good advice. If you've got a problem with friends, so-called friends, a bf/gf, a parent, or anything else… email me. I can help you sort out your feelings. No matter what's going on, you always have choices. And choices matter because sometimes the stuff we do to "fix" a problem only makes things worse. You don't want to go there. Instead, let me help you figure out your next best move

In friendship,
Terra (aka Annie Fox)
"My ex cheated on me and now he wants to get back together again."

"I feel really bad and my mom won't listen to me."

Hey Terra,

I've got a big problem!! I recently broke up with my boyfriend and I later found out that he cheated on me. I couldn't do anything for days, I didn't want to eat or sleep, and all I could think about was him. Then I got mad at him and I wouldn't go near him or talk to him. He tried to talk to me a couple of times and tell me that he was sorry and that he didn't want me to be mad at him anymore.

So one day I called him and told him that I just needed a little bit of time but that I would still be able to be friends with him and nothing more (even though I do still like him). So he said okay....

Hey Terra,

I think something is wrong with me. No matter what I do I feel really bad. I barely smile. I feel alone and left out at school and home.

Please, I need help but my mom won't listen to me.

Alone and Tormented

Read Terra's Answer »
Read Terra's Answer »
May 25, 2017
Must be spring because my email is all about crushes. Most from middle schoolers. I won't bore you my history, but... occasionally I dream about my 7th grade crush. So believe me, I get romantic insanity. Either you're out-of-mind euphoric or in a hopeless funk. Sometimes feeling both within five minutes.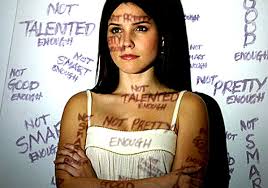 No one but you can un-do this negative self-talk, sister
This 7th grader is crushing hard. Slight problem: the guy is dating her best friend.
Hey Terra,

My best friend's new boyfriend happens to be my childhood crush. He and I were very close throughout elementary school. We even liked each other in the third grade. So her being with him doesn't feel right to me. I should have been his first kiss and his first girlfriend. Last year, in 6th grade, I liked him a lot but I got over him. Then this year I found out him and my bff liked each other the whole time! Most of my friends have boyfriends. I should have one too! I am very insecure and I need a boyfriend to feel confident about myself. What do I do to feel confident? Please Help.

-Insecure Girl
Dear Insecure Girl,
You say you got over this guy and maybe you did. But emotional attachments are tricky and sometimes you believe you're "over it" then, suddenly, your ex is in your face and in your heart again. Seeing your crush with your bff isn't easy. It's also not easy to see a bunch of your other friends coupled up when you're not. More »