Hi there… How's it going? Probably not all that great or you wouldn't be here looking for help. No worries. Teens have been emailing me since 1997 because I give good advice. If you've got a problem with friends, so-called friends, a bf/gf, a parent, or anything else… email me. I can help you sort out your feelings. No matter what's going on, you always have choices. And choices matter because sometimes the stuff we do to "fix" a problem only makes things worse. You don't want to go there. Instead, let me help you figure out your next best move

In friendship,
Terra (aka Annie Fox)
"How do I tell my boyfriend that I miss the way he used to be?"

"My gf has Anorexia and I want to help her!"

Hey Terra,

I love my boyfriend, but he's changed since we've become a couple. We were best friends, and he would tease me and act like an older brother to me, but now I'm his girlfriend, he's different. Don't get me wrong, he's a great boyfriend, but I miss the guy I fell in love with. How do I tell him this without hurting his feelings?

Where's My Honey?

Hey Terra,

I have been going out with this girl for 2 and a half years now, and she's been having this problem with eating. She is anorexic and has been to doctors, hospitals, and seen counselors but her problem still continued on for all those years. The reason I'm writing this is because I care about her and she is lost and confused about everything.

Before I go on about this, I want to explain that she is visually impaired, and that she explained to me that her Anorexia has nothing to do with her visual disability, however I don't know what to think about this if its true or not.

She tells me she's...

Read Terra's Answer »
Read Terra's Answer »
August 3, 2017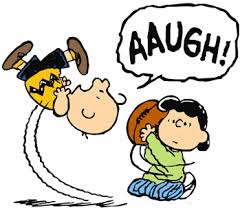 What's the use?
We all want our opinions and feelings respected, especially by the people we care about most. A guiding rule for a healthy relationship (the only kind worth having) is: "I will respectfully try to understand where you're coming from and you will do the same for me."
Doesn't always work that way. Sometimes we're too upset to be respectful so we do things we later regret. Sometimes others disrespect us and we're too embarrassed or discouraged to speak up.
When it feels like nobody treats you with respect, what then? Do you have fight with everyone? Or is it better to just accept it? That's what this teen wants to know.
Teen: When I hang out with my friends they do PE-related things. I act like everything is okay, but they know I suck at that kind of stuff. Still they always hold obstacle courses, running races and monkey bar challenges. It's as if they do it to mock me.

Next, my parents. If I get anything below B+ on a quiz or test, they don't bother noticing me. What's worse is that when my twin sister gets something below a B+, they offer to help her.

Lastly, my twin sister. She is intolerable. She has successfully managed to steal my friends by lying. Every time I tell her to stop, she acts like I am bullying her. To others, she seems sweet, but she is sociopathic towards me. Except when she has no one else to hang out with. Then I'm her fallback. I try and stand up to it, but my parents have her back. It's as if they have taught me a silent rule: "Don't try to stand up for yourself because you are never going to win these battles." So I have to put up with it. More »